Overview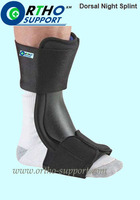 Achilles tendinitis is an uncomfortable condition where a person?s large tendon in the back of their ankle becomes irritated and inflamed. It is a very common type of injury, most often seen in recreational athletes. This makes sense because recreational athletes still play hard at their sports, but don?t have the full knowledge or training that comes with being a professional to prevent injuries. Achilles tendon pain is not something to be taken lightly, so if you are aware of your own, you should definitely seek some medical advice.
Causes
Achilles tendonitis is an overuse injury that is common especially to joggers and jumpers, due to the repetitive action and so may occur in other activities that requires the same repetitive action. Most tendon injuries are the result of gradual wear and tear to the tendon from overuse or ageing. Anyone can have a tendon injury, but people who make the same motions over and over in their jobs, sports, or daily activities are more likely to damage a tendon. A tendon injury can happen suddenly or little by little. You are more likely to have a sudden injury if the tendon has been weakened over time. Common causes of Achilles tendonitis include, over-training or unaccustomed use,?too much too soon?. Sudden change in training surface e.g. grass to bitumen. Flat (over-pronated) feet, High foot arch with tight Achilles tendon. tight hamstring (back of thigh) and calf muscles, toe walking (or constantly wearing high heels). Poorly supportive footwear, hill running. Poor eccentric strength.
Symptoms
Achilles tendonitis typically starts off as a dull stiffness in the tendon, which gradually goes away as the area gets warmed up. It may get worse with faster running, uphill running, or when wearing spikes and other low-heeled running shoes. If you continue to train on it, the tendon will hurt more sharply and more often, eventually impeding your ability even to jog lightly. About two-thirds of Achilles tendonitis cases occur at the ?midpoint? of the tendon, a few inches above the heel. The rest are mostly cases of ?insertional? Achilles tendonitis, which occurs within an inch or so of the heelbone. Insertional Achilles tendonitis tends to be more difficult to get rid of, often because the bursa, a small fluid-filled sac right behind the tendon, can become irritated as well.
Diagnosis
A podiatrist can usually make the diagnosis by clinical history and physical examination alone. Pain with touching or stretching the tendon is typical. There may also be a visible swelling to the tendon. The patient frequently has difficulty plantarflexing (pushing down the ball of the foot and toes, like one would press on a gas pedal), particularly against resistance. In most cases X-rays don't show much, as they tend to show bone more than soft tissues. But X-rays may show associated degeneration of the heel bone that is common with Achilles Tendon problems. For example, heel spurs, calcification within the tendon, avulsion fractures, periostitis (a bruising of the outer covering of the bone) may all be seen on X-ray. In cases where we are uncertain as to the extent of the damage to the tendon, though, an MRI scan may be necessary, which images the soft tissues better than X-rays. When the tendon is simply inflamed and not severely damaged, the problem may or may not be visible on MRI. It depends upon the severity of the condition.
Nonsurgical Treatment
In order to treat achilles tendinitis effectively, it is important to complete a thorough examination of the entire lower extremity. Once the true cause is identified, a comprehensive treatment program can be initiated to reduce inflammation and improve any faulty lower extremity biomechanics. Treatment options may include biomechanical analysis of gait. Splinting/bracing to alleviate the strain on the tendon. Soft tissue mobilization/manual therapy to decrease inflammation and promote healing of the tendon. Strengthening/flexibility and proprioceptive exercises. Home exercise program. Modalities for pain and inflammation (i.e. ultrasound, iontophoresis, electrical stimulation, ice). Methods to alter faulty mechanics (i.e taping, orthotics). Education about lifestyle changes (i.e. proper shoes, activity modification).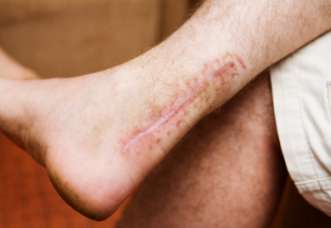 Surgical Treatment
Treating this surgically, there are numerous methods to repair the tendon. Most commonly, Achilles tendon is exposed through an incision at the back of the ankle. After identifying both ends of ruptured tendon, the edges got trimmed and then both ends were sutured together with optimal tension. To get a better outcome with fixation, an anchor may have to be in place in calcaneus, provided the rupture is very low. Care must be taken to avoid injuries to the nerves located adjacent to the tendon.
Prevention
A 2014 study looked at the effect of using foot orthotics on the Achilles tendon. The researchers found that running with foot orthotics resulted in a significant decrease in Achilles tendon load compared to running without orthotics. This study indicates that foot orthoses may act to reduce the incidence of chronic Achilles tendon pathologies in runners by reducing stress on the Achilles tendon1. Orthotics seem to reduce load on the Achilles tendon by reducing excessive pronation,